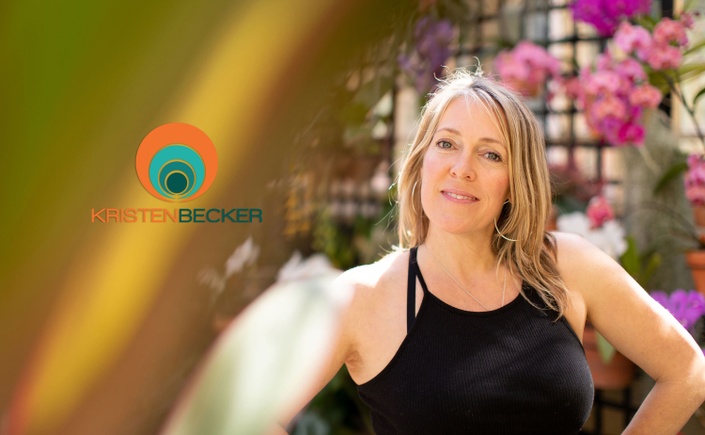 Vibration, Mindset, Reset
Reinvent Yourself: Start living the life you have imagined in less than 4 months
Enroll in the Program
Whatever is planted in your subconscious mind will come into form. Whatever you vibrationally align with through feeling will come into form. Whatever you believe will come into form. We all have 6 mental faculties with which to fine tune our own subconscious programming, beliefs and alignment, bringing whatever we desire into form.

The problem is, this is very hard to accomplish solo. We've all spent years with the ad hock, hit or miss, trial and error efforts of reading a book, watching a YouTube video etc. and loving the concepts but then never really getting the traction required to integrate the concept into your subconscious mind and your being.

Empirical scientific research has proven that ANYONE is capable of transformation and the science also proves that transformation occurs through: awareness, intention, guidance and repetition. In this program you will work personally with both Kristen and our community of like-minded friends. You will have the daily & weekly guidance, support, structure and reinforcement that you need to achieve rapid success and results!

Imagine what a game changer it is to have a structured program, a skilled, intuitive leader who you can turn to for support and guidance, a supportive community of like-minded friends all achieving the same types of goals and transformations that you are, right alongside you every step of the way! This is how you achieve rapid and easy transformation. If you are ready to finally get into and stay in your vortex, you've found your home and your people! Welcome Home Friend!

How the program works:
You are about to go on a fully guided, epic 4 month journey! In this program you will be guided and supported every step of the way through:
Identifying your big dream, vision, goal and personal vision of who you are, what you want and how you want to show up in life as well as the life you want to show up for you.
Clarifying, implementing and achieving clear inspired action steps to move you swiftly to your goal and vision.
Remove limiting beliefs and upgrade your mindset so that living the way you imagine yourself living becomes non-negotiable.
Reprogram your subconscious mind to hold only the beliefs that serve you & raise your vibration.
Raise your self-esteem, self-confidence and self-love.
Learn energy work and how to raise your own vibration.
Know and become aligned with your inner being.
Upgrade your environment and physical appearance to be aligned with your inner being and how you want to live, feel, and look.
What your new weeks will look like:
Easy & clear daily action steps. Each week you will take a fully guided step on your journey; bringing your closer to your goal each week until you have achieved it. You will receive clear, easy to follow daily exercises, activities & audio recordings that take less than 20 minutes per day to complete.
Working personally & directly with Kristen every single week! Each week you will participate in live learning workshops and Q&A's with Kristen. There are two live sessions per week and you are highly encouraged to attend both but recordings are also provided. Here you will learn innovative, deep and yet easy to implement principles of manifesting and the inner working of your subconscious mind that you can then explore and implement in your own life right away. You will receive direct guidance and support from Kristen in how to achieve your specific goal. You are a reflection of the people that you spend the most time with! In both the live learning and our private group, you will grow together with others as you get to know, learn from and grow together with other like-minded people finding their success on the same journey as you!
How you do one thing is how you do everything
As you raise your vibration, all aspects of your life will rise up to meet you! During the first 4 months you may choose to focus on any type of goal that speaks to you- some examples are below. Each time you complete the program you can choose and achieve a new goal. I encourage you to stay with us and repeat the program multiple times (it's FREE!). It is through this repeated application of the concepts that you gain and internalize deeper understandings and get deeper and more fully into your vortex.
Relationship goals: find your soulmate, improve your marriage/relationship, become more deeply connected, bonded and loving in your relationships. Foster self-love, become aligned with your inner being.
Physical Goals: Become the most vibrant, healthy, fit and energized person you have been in your whole life. Release weight, gain strength, optimize eating and physically enhancing lifestyle habits, turn back the clock, shift your mindset on aging, look and feel the best you ever have.
Lifestyle Goals: Change careers or expand your career to aligned with your life purpose, be more creative, financially support yourself doing what you love, become financially abundant and prosperous, be more adventurous, fill your life with peak experiences, live an inspired life.
Your Instructor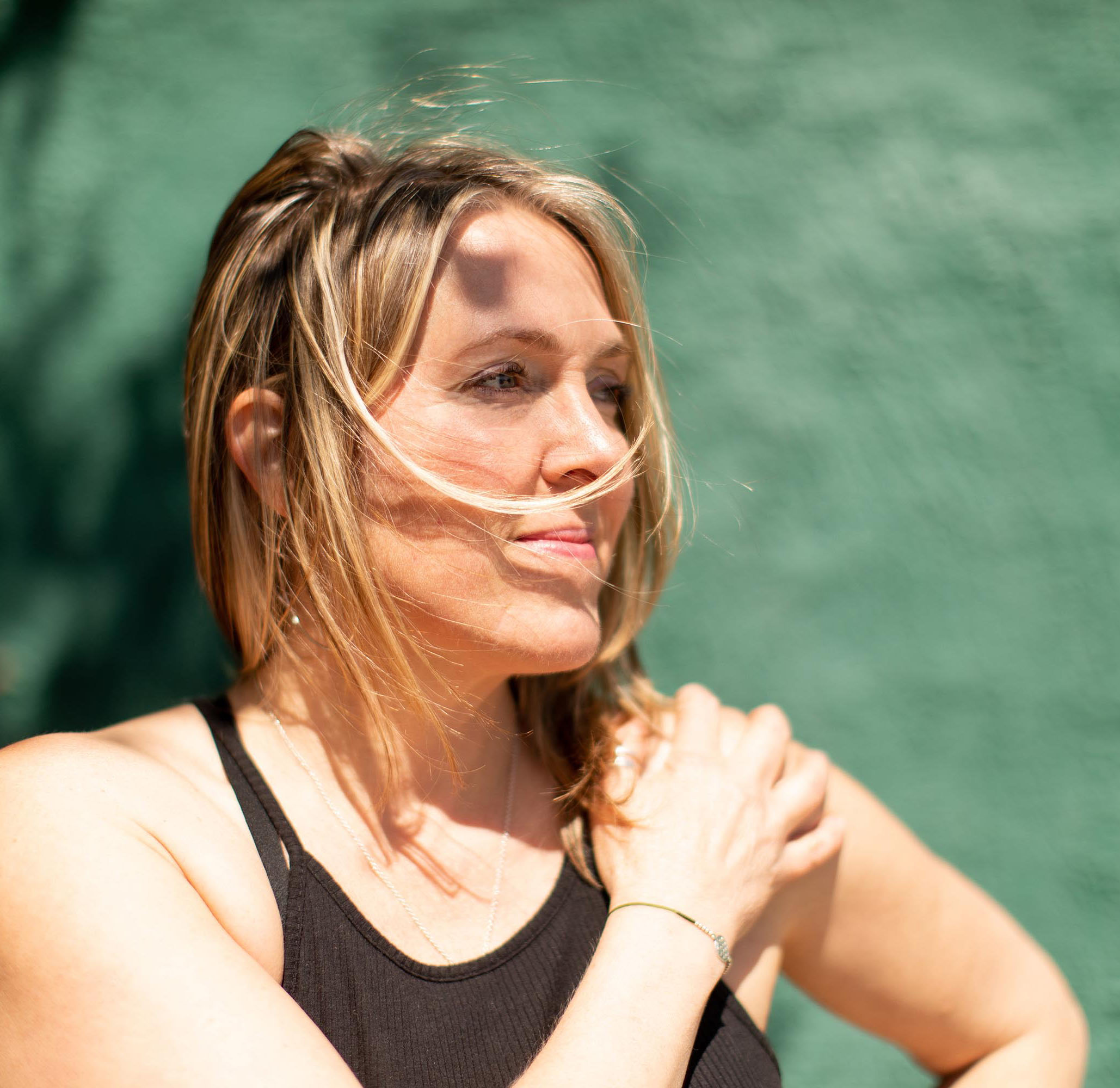 Hi I'm Kristen! I'm a certified practitioner of both Neuro-Linguistic Programming (NLP) & Hypnosis Therapy as well as Reiki level 1. I have 20 years of experience in the education industry as both an online curriculum designer and a college professor. I have spent the last 10 years in deep exploration and experiential application of the laws of the universe to create a life a that I wake up grateful and inspired to live everyday.

I have leveraged my expertise to create a highly effective and incredibly simple & easy to use program that demystifies the metaphysical. I will empower you to align with your inner being, get into your vortext, realize your full potential, and manifest your dream life as quickly as possible.
No more DIY disappointments! In my program you will use a combination of experiential learning, NLP, self-hypnosis based visualizations, subconscious reprogramming & transpersonal psychology techniques. You will be immersed in a supportive and connected community with live learning and workshops. This element of support, accountability, live learning and group interaction is proven to have an infinitely higher success rate than solo efforts.
After years of extensive study and exploration of spiritual development and metaphysics I turned my attention to neurosciences, psychology and understanding the inner workings of the subconscious mind, quantum physics, and the process of changing our own belief models. After years of research, study and real life experiments I have come to realize the beauty and potential of the balance between all of these for creating a life that speaks to the soul. I'm honored to share these ideas with you to enable you to have these experiences in your life too!
Frequently Asked Questions
When does the program start and finish?
The program starts as soon as you enroll and never ends! In level 1 you will achieve your goal and reinvent yourself in just 4 months. However, you are welcome and strongly encouraged to repeat the program as many times as you like -yes, even attending the Live Weekly Learning & Workshops. Each time achieving a new goal. It is with repeated application of the manifesting principles that you gain deeper, more intuitive understanding of them and naturally able to enjoy live every aspect of your life aligned with your inner being and in your vortex. When you enter this program, you get lifetime access to Kristen, our private community and the live weekly learning & workshops!
How long do I have access to the program?
How does lifetime access sound? After enrolling, you have unlimited access to this course and all of the associated groups and live workshops for as long as you like - across any and all devices you own.
What if I am unhappy with the program ?
We would never want you to be unhappy! If this program does not resonate with your, contact us in the first 30 days and we will give you a full refund.
"One day's focus is enough momentum for you to allow anything you want to flow into your experience."
― Abraham Hicks